Introduction
In a rapidly evolving world that hinges on innovative technology, the concept of traditional workplaces is fading away. Yes, there are alternatives to your dog walking business and pet sitting business ideas!
The era of internet has brought about an array of low-cost, high-profit business ideas. These entrepreneurial ventures require minimal initial investment, yielding substantial returns. They are the stepping stone towards your financial freedom and fulfilling the entrepreneurial spirit without breaking the bank.
But it doesn't stop there!
As we are in the era of AI revolution, we'll be giving you tips on how you can exploit AI to reach your end goal.
Table of Contents
Benefits of Starting a Low-Cost Business
Venturing into the world of entrepreneurship with low-cost business ideas is a calculated risk that can pay off significantly. Not only will you enjoy the benefits of lower financial risks, but a low cost business idea also offer incredible opportunities to innovate and scale up your venture with ease. The quick return on investment coupled with greater flexibility to adapt to market changes makes low-cost high-profit business ideas increasingly attractive. Read on for business ideas with high profit and get ready to build your own business online.
1. Blogging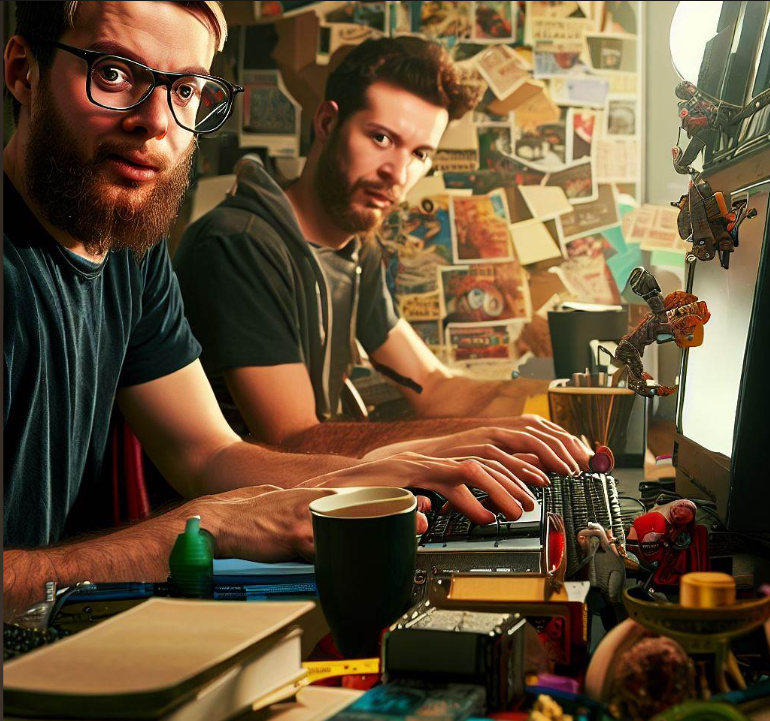 Blogging is a unique platform that allows individuals to express their views, share information, and build an online community around a topic or interest. This digital forum's success relies on creating compelling and unique content that resonates with readers and keeps them returning for more.
To start a blog, you need to identify a niche that you are both passionate and knowledgeable about. This could be anything from cooking recipes, travel, fashion, tech reviews, personal finance, or even a blog about blogging itself. The niche you choose will determine your target audience and also impact the potential monetization methods available to you.
Once you've chosen your niche, the next steps include setting up your blog and writing content. For setup, you will need to choose a blogging platform, get a domain name, choose a web host, and design your blog. The content needs to be consistent, high quality, and valuable to your readers to build a loyal following.
Monetization methods for blogs include advertising (such as Google AdSense), affiliate marketing business (promoting other products or services for a commission), sponsored posts, selling products or services, and more. SEO (Search Engine Optimization) plays a crucial role in driving traffic to your blog, and understanding this can significantly impact your blog's success.
Challenges:
The main challenges in blogging include creating consistent, high-quality content, driving traffic to the blog, and standing out from the competition. Additionally, monetizing a blog can be challenging, especially in the beginning. You should focus on building an effective digital marketing strategy to stand out from the crowd.
Startup Costs:
Starting a blog can be very cost-effective. Basic startup costs include domain registration (approx. $10-15 per year) and hosting (approx. $3-10 per month).
Potential Earnings:
The earning potential for blogging can vary greatly. Some bloggers make a few hundred dollars per month, while others make several thousand. The key to a profitable blog is diversifying your income streams and continually growing your audience.
AI Assistance:
Embracing generative AI tools can substantially ease the process of blogging by automating several tasks and optimizing content. For instance, AI-powered platforms like Writesonic and Jasper prove instrumental in offering assistance with copywriting, generating ideas, and even providing guidance on well-structured formats such as the AIDA framework.
Another significant advancement is the use of Content at Scale, a highly efficient tool designed to create long-form content rapidly. This is particularly beneficial for bloggers, given its ability to generate comprehensive blog posts that are SEO optimized in just a few minutes.
The integration of AI into blogging platforms is a ground-breaking development, streamlining the blogging process and helping bloggers focus on their creative process, while the AI handles the technical aspects.
2. Vlogging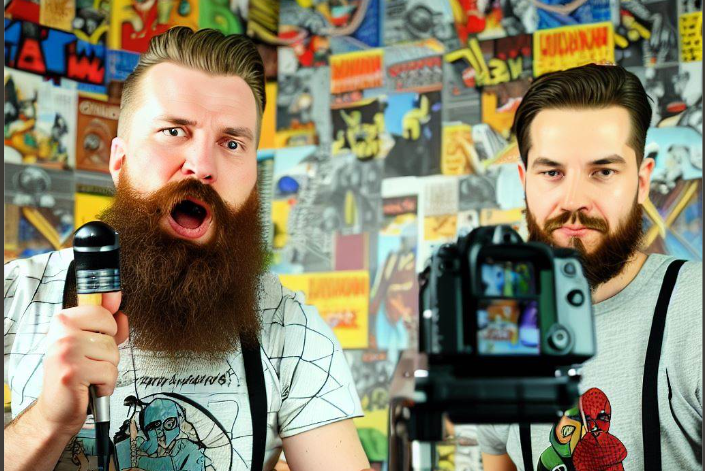 Vlogging, or video blogging, has exploded in popularity with the rise of platforms like YouTube, Instagram, and TikTok. Vloggers create videos about various topics, from daily life and travel to product reviews, tutorials, and more. Vlogging ranks high in the list of profitable business ideas and is very much in demand by younger audiences.
Starting a vlog involves several steps. Firstly, you must select a niche that aligns with your interests and knowledge. This could be anything from cooking to technology, gaming, or fashion – the possibilities are endless.
Once you've picked your niche, you'll need to set up your channel. This will involve choosing a suitable platform (YouTube being the most popular), creating a compelling channel name, and setting up your profile with appealing visuals and descriptions.
Hardware and Software:
Investing in essential hardware is critical. At the very least, you need a good-quality camera and microphone. However, don't let the lack of professional equipment deter you; many successful vloggers have started with just their smartphones! For editing your videos, software like Adobe Premiere Pro, Final Cut Pro, or even free alternatives like iMovie or Windows Movie Maker can be useful.
Challenges:
Challenges you may face include creating engaging and high-quality content consistently, building an audience, and dealing with the highly competitive nature of the platform. However, with time, perseverance, and the right strategies, it is entirely possible to succeed.
Monetization:
You can monetize your vlog through Ad revenue (once you meet the platform's criteria), affiliate marketing, sponsored videos, and even Patreon donations. Moreover, as your channel grows, you may have opportunities to launch merchandise or offer paid services.
Startup Costs:
The start-up cost can vary significantly depending on the quality of the equipment you choose to buy. You could potentially start with no costs if you use your smartphone and free editing software.
Potential Earnings:
The earnings potential can vary greatly. Some vloggers make millions per year, but this level of success usually takes time and exceptional content. Most vloggers make a more modest income, especially when starting.
AI Assistance:
AI video generators and editors offer a generous buffet of templates, which ensures that even the most inexperienced individuals can produce eye-catching videos with a professional flair. These tools also feature avatar options for those of us who prefer staying behind the camera while still creating engaging video content.
Furthermore, there are innovative solutions like Synthesia that can brilliantly transform text into video. It's like having a personal video producer at your fingertips. Among all these, let's not forget Descript, an impressive tool that holds its own in video editing and transcription generation.
You can find a list of successful AI Video marketing case studies here.
3. Podcasting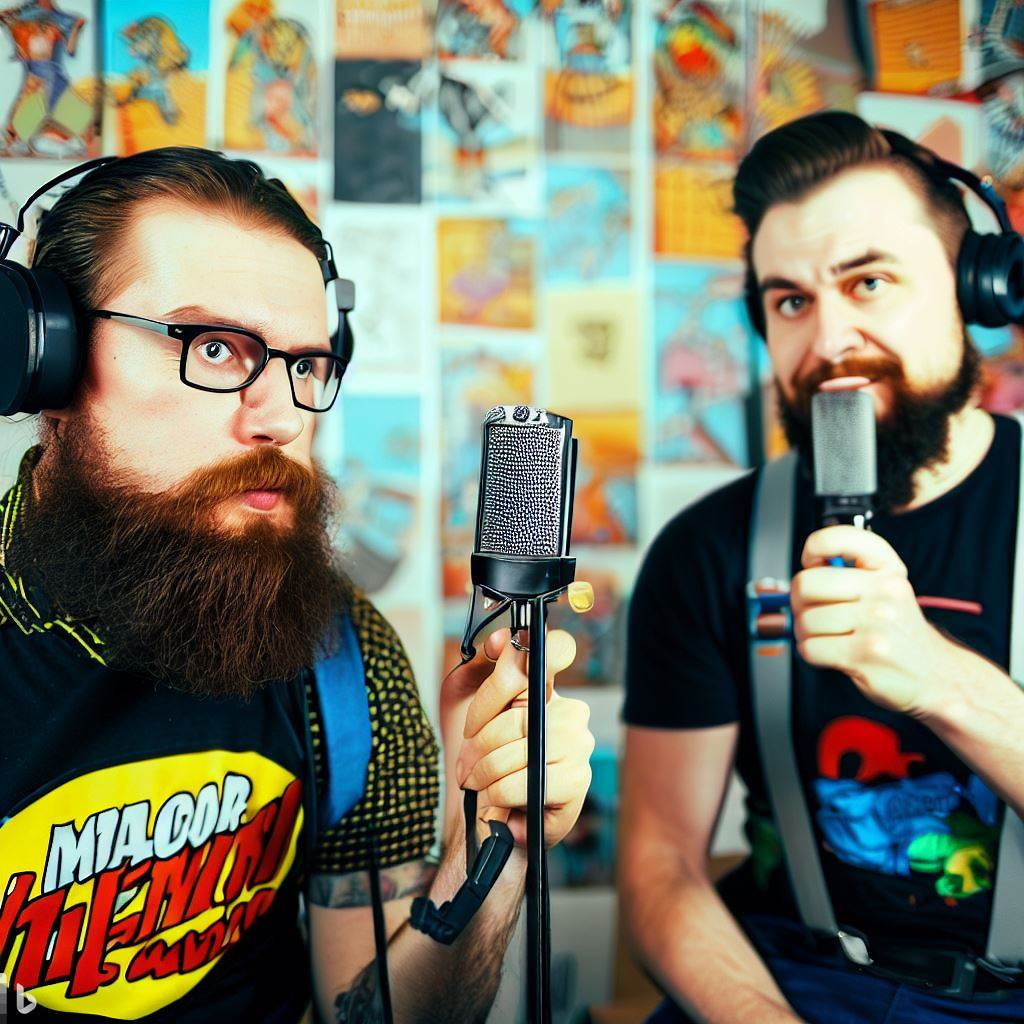 Podcasting has exploded in popularity over the past few years. Bring your online business ideas to live with sound! This medium allows for engaging, in-depth conversations that can be consumed anytime and anywhere. It's a chance to explore topics in-depth, build an engaged audience, and share unique perspectives.
Concept:
A podcast is a series of spoken-word content, typically centred around a particular topic or theme. As a podcaster, you'll be responsible for creating, recording, and editing each episode, as well as promoting your podcast and growing your listener base.
Getting Started:
To start a podcast, you'll need a solid concept, a format (interviews, monologues, roundtables, etc.), and recording equipment. Start your journey by understanding your target audience and their interests, then conceptualize your show accordingly. Podcast hosting platforms like Podbean can be your launchpad.
Tools and Platforms:
Basic podcasting equipment such as a good-quality microphone, headphones, and sound editing software like Audacity or Adobe Audition is essential.
Challenges:
Standing out among thousands of podcasts can be a challenge. Consistently creating engaging, high-quality content and promoting your podcast effectively is key to building a loyal audience.
Monetization:
Monetization options for podcasting include sponsorships, listener donations, merchandise sales, and premium content subscriptions. If done properly, podcasting is a profitable business idea.
Startup Costs:
The start-up costs for podcasting can be relatively low if you're technically inclined. A decent microphone can cost anywhere from $50 to $200. If you opt for professional podcast editing software, it may add to your budget.
Potential Earnings:
Your income as a podcaster can vary widely depending on your audience size, the number of sponsorships you can secure, and your monetization strategies. Successful podcasters can earn anywhere from $20,000 to $300,000 a year.
AI Assistance:
AI tools are making podcast creation not just a possibility but a pleasurable journey. In addition to editing and voice modulation, AI tools also facilitate transcription, distribution, and even marketing of your podcast. They provide a comprehensive solution, covering every stage of podcast creation and promotion
Consider Descript, an AI-powered platform that drastically simplifies audio editing. It empowers users to treat audio content like a text document, permitting seamless editing and fine-tuning of their podcast. Its sophisticated technology can also detect and remove filler words like "um" or "uh," making podcasts sound more polished and professional.
Other AI tools allows you to modify the tone of your voice, providing you with the flexibility to convey different moods and emotions to your listeners, further enhancing their auditory experience. It's a testament to how AI has expanded the horizons of what's achievable in a podcast.
4. Offering Online Courses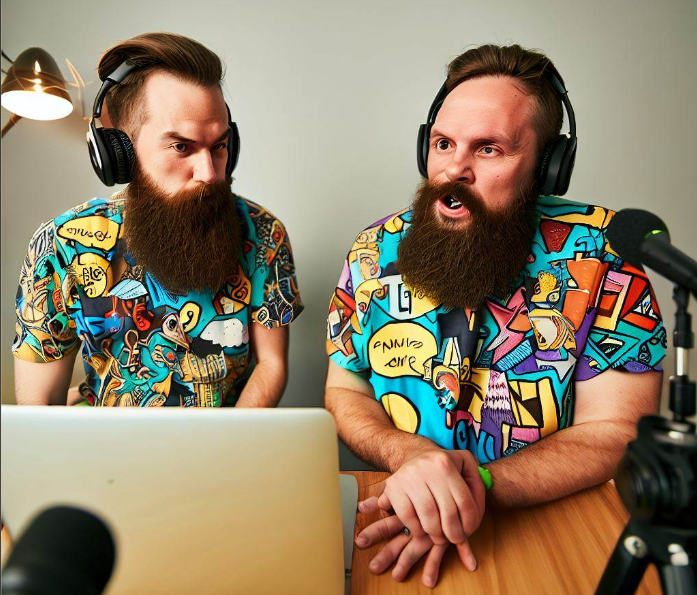 The eLearning industry has skyrocketed in recent years as one of the best online business ideas thanks to the convenience of learning from anywhere at any time. People are always on the lookout to acquire new skills or deepen their understanding of specific topics. This presents a significant opportunity for subject matter experts to create and sell digital courses or information products. As a subject matter expert, you could capitalize on this trend by offering online courses.
Concept:
Online courses involve creating structured content to share your expertise in a specific area. This content is usually segmented into modules or lessons, and may include written material, videos, quizzes, and interactive components.
Getting Started:
Before you start, you'll need to identify your target audience and determine the course content that will provide the most value to them. Once you have a plan, you can start creating your course content.
Tools and Platforms:
There are several platforms where you can host your online courses such as Udemy, Coursera, Skillshare, or even on your own website using platforms like Teachable or Thinkific.
Challenges:
Creating an online course can be time-consuming and it requires significant effort to produce high-quality, engaging content. Promoting your course and building a customer base can also be challenging.
Monetization:
You can charge a one-time fee or a subscription fee for your courses. Another model is to offer basic courses for free and charge for advanced courses or extra features (freemium model).
Startup Costs:
The initial costs can be minimal if you're creating the course content yourself. However, you might need to invest in a good microphone and camera for recording, and possibly software for video editing and course hosting.
Potential Earnings:
Your earnings will depend on how much you charge for your courses, how many students you have, and the number of courses you offer. Top course creators earn six to seven figures annually, but keep in mind that this requires high-quality content, effective marketing, and a large audience.
AI Assistance:
When it comes to the creation of course content, AI can make a world of difference. It helps in developing engaging, interactive, and personalized content. Be it videos, quizzes, or interactive scenarios, AI assists in automating aspects of content creation and takes them to a whole new level of sophistication and effectiveness.
AI's benefits don't stop at creation; it plays a key role in content management as well. From organizing course material to monitoring content usage and suggesting improvements, AI ensures that course content is delivered efficiently and stays relevant.
One of the pivotal roles that AI tools perform is streamlining administrative tasks. These include student registration, payment processing, and content delivery, among others. By taking over these tasks, AI frees up time for course creators to focus on enhancing course content and delivery methods.
Remember, your course's success will depend largely on the quality of the content and your ability to market it effectively.
5. Subscription Box Services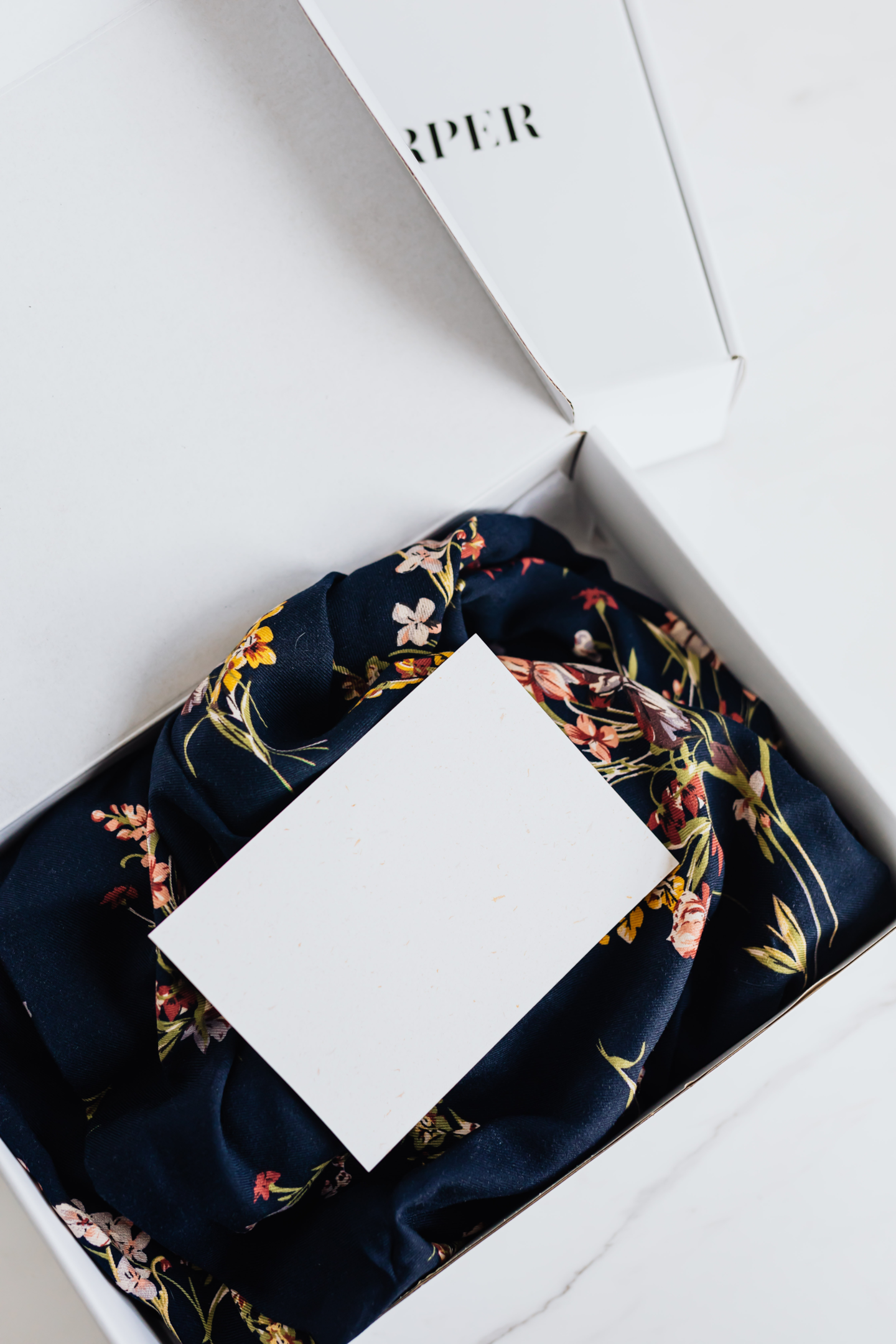 The subscription box market has seen tremendous growth in the past few years, primarily due to the convenience and personalization it offers to customers. Whether it's gourmet foods, beauty products, books, or even dog toys, there's a subscription box for almost everything.
Concept:
A subscription box service involves curating a selection of products around a specific theme and delivering them to customers' doorsteps at regular intervals, typically monthly.
Getting Started:
Identifying a niche is crucial. It needs to be something you're passionate about, but also something with a sizable interested audience. You'll need to source products, design the box, set up a website, and work out logistics for shipping and handling.
Tools and Platforms:
You can use platforms like Cratejoy, which offer an all-in-one solution for subscription box businesses, including website builder, marketplace listing, and shipping management.
Challenges:
Sourcing high-quality products consistently, managing inventory, and ensuring timely delivery can be challenging. Plus, the subscription box market is quite competitive, so you'll need a unique selling proposition to stand out.
Monetization:
Customers pay a recurring subscription fee for your service, which can be monthly, quarterly, or annually.
Startup Costs:
Costs include product sourcing, packaging, website development, shipping, and initial marketing. These costs can add up quickly, so careful financial planning is essential.
Potential Earnings:
Your earnings will depend on the price of your box, the cost of the items included, your customer base size, and how well you manage your costs.
AI Assistance:
AI can significantly streamline your subscription box business. AI tools like Lumi can help with sourcing and managing inventory. Predictive analytics can also be used to forecast customer behavior and improve personalization, leading to higher customer retention.
In conclusion, a subscription box service can be a fantastic way to share your passion with others and earn a regular income. However, it does require careful planning, continuous hustle, and strong customer service. It's a highly competitive market, but with the right niche and execution, it can be a rewarding business.
6. Event Planning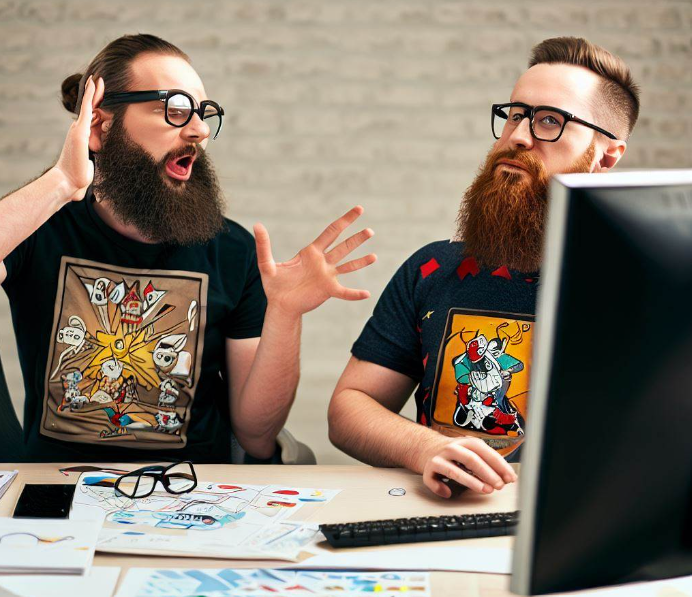 Event planning is a dynamic field with ample opportunities for creative and organized individuals. It's all about bringing people together in memorable, well-coordinated ways, whether for business conferences, weddings, fundraisers, or intimate gatherings.
Concept:
An event planning business takes charge of planning and executing events. This may include selecting venues, coordinating with vendors, overseeing logistics, managing invitations, and handling on-the-day event operations.
Getting Started:
To start, you would need to identify your niche — corporate events, weddings, birthdays, etc. Networking and building relationships with vendors, venues, and potential clients is also crucial. You might want to start by planning smaller events, gradually building your portfolio and reputation.
Challenges:
Event planning can be stressful, with high stakes and last-minute changes. There's also the challenge of managing client expectations and ensuring their satisfaction.
Monetization:
You can charge a flat fee, an hourly rate, or a percentage of the event cost. Rates can vary widely based on the event's complexity and your experience.
Startup Costs:
The startup costs for an event planning business can be relatively low, typically around $2,000 to $5,000, covering marketing materials, website development, and basic supplies.
Potential Earnings:
According to Zip Recruiter, as of April 2023, the average annual pay for an Event Planner in the United States is $60,759 a year, but can go up significantly with experience and reputation.
AI Assistance:
AI can play a pivotal role in modern event planning. AI-powered tools like Bizzabo provide event planning solutions that help automate tasks, analyze data, and improve attendee engagement. Chatbots can provide immediate responses to attendee queries, and AI-powered analytics can provide insights to optimize future events.
In summary, event planning is a vibrant and potentially lucrative business opportunity. It requires strong organizational skills, a knack for coordination, and a deep love for creating memorable experiences.
7. Virtual Assistance
Virtual Assistance is another lucrative business idea. It is a rapidly growing field in the online business landscape. As remote work becomes more commonplace, the demand for virtual assistants who can handle administrative tasks from afar is booming.
Concept:
A virtual assistant (VA) provides various services to entrepreneurs or businesses from a remote location. These services can range from administrative tasks, such as managing emails and scheduling appointments, to more complex roles like social media management, content creation, or customer support.
Getting Started:
You first need to identify your skillset and decide which services you will offer as a VA. Then, create a professional online presence, showcasing your skills and services. This can be a professional LinkedIn profile or a website.
Challenges:
The main challenges for a VA might include finding clients, managing multiple tasks for various clients, and keeping up with new tools and technologies in the industry.
Monetization:
Virtual Assistants typically charge an hourly rate, which can range from $15 to $100 or more based on the complexity of tasks, level of experience, and the client's budget.
Startup Costs:
Startup costs for this business model are relatively low, as you mostly need a good computer, a reliable internet connection, and possibly subscriptions to necessary software tools. Initial costs can be as low as $500.
Potential Earnings:
Depending on your hourly rate and the number of hours you work, you can earn from $30,000 to $100,000 per year.
AI Assistance:
Artificial Intelligence can significantly assist VAs. As a VA, your toolkit will largely depend on the services you offer, so it's hard to pinpoint which are the AI tools that you would require. Universally useful tools include project management tools like Asana, communication tools like Slack or Microsoft Teams and time tracking tools like Toggl.
From an AI perspective as a VA, there is high tendency that you will need to help manage schedules, set appointments, send emails, communicate effectively and send reminders. Tools like Grammarly can support this. However we strongly suggest to visit 7 free AI chrome extensions page to boost your productivity tenfold.
In summary, if you are organized, proactive, and enjoy administrative tasks, becoming a Virtual Assistant can be a fantastic online business opportunity. With low start up costs and the potential for good earnings, it is an ideal business model for individuals who value flexibility and remote work.
8. Social Media Consultancy/Manager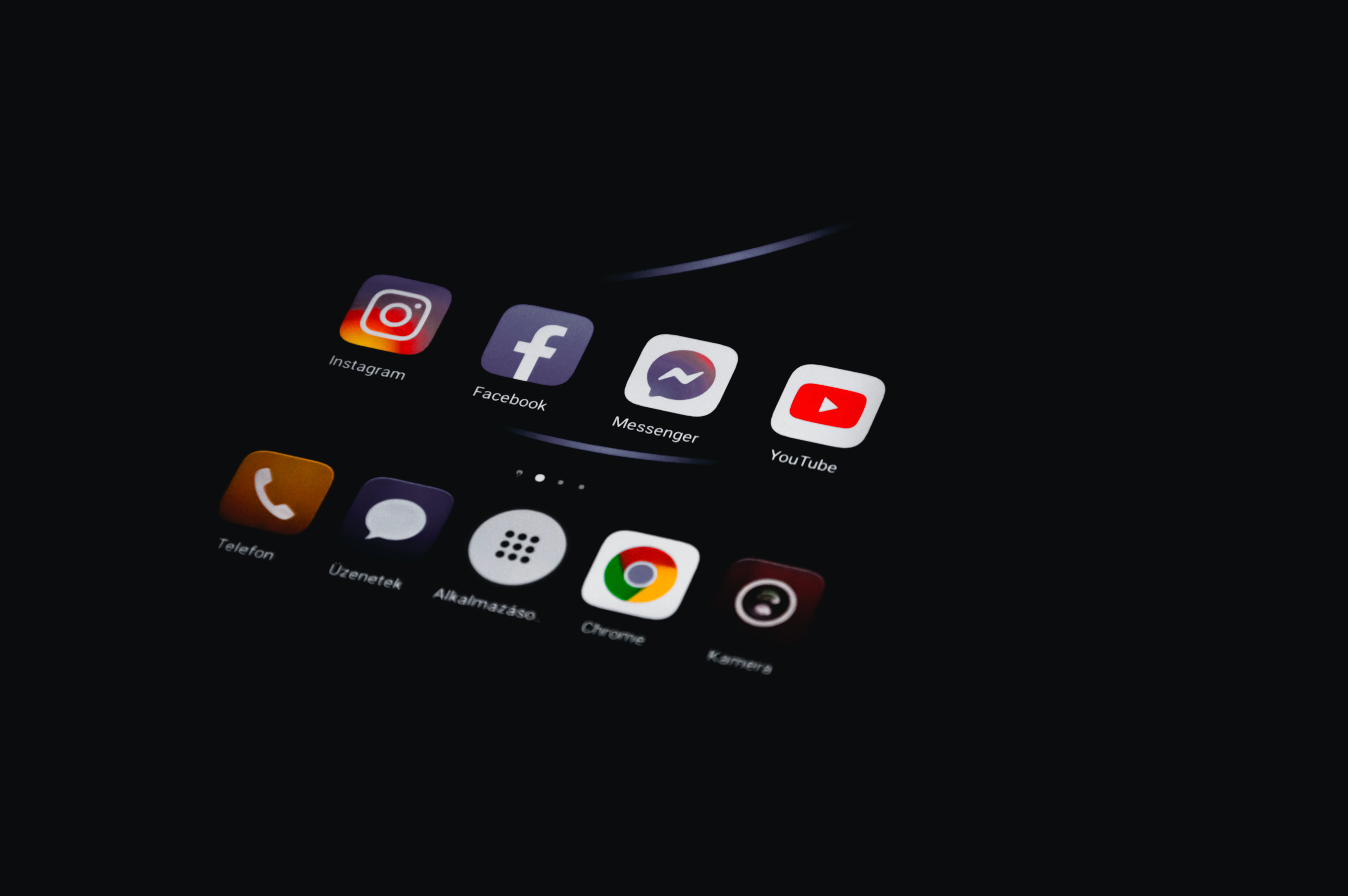 In the realm of online businesses, social media consultancy stands out as a highly impactful opportunity, given the rising importance of social media in marketing and brand representation.
Concept:
A social media consultant's role is to guide businesses in effectively leveraging social media platforms to engage their audience, build their brand, and achieve their business goals. You can also opt to manage someone else's social media account by agreeing on the number of posts, reels, tweets that you will be publishing in line with the business model of the business. This idea is great for both the customer and yourself jumping on this idea as the success is easily measured through engagements, likes and visitors you manage to rope in.
Getting Started:
A deep understanding of various social media platforms, trends, and best practices is necessary. Excellent communication skills and a knack for creating engaging content are also crucial. Certifications from reputable platforms such as Hootsuite Academy or Facebook Blueprint can lend credibility.
Tools and Platforms:
Utilizing tools like Buffer, Hootsuite, and Sprout Social can help manage multiple social media accounts, schedule posts, and analyze performance. Also, AI-powered tools like Cortex and Lately can assist in data analysis and content creation.
Challenges:
Staying updated with constantly evolving social media trends and algorithms is a must. Building a clientele initially might be tough, but delivering consistent results will bring more clients through word of mouth and testimonials.
Monetization:
Consultants usually charge clients based on the project or on a retainer basis. Rates can vary widely depending on the scope of work, the consultant's experience, and the client's budget.
Startup Costs:
Starting a social media consultancy involves minimal costs – mainly for obtaining relevant certifications and subscribing to various social media management tools. This might range between $500 to $2,000.
Potential Earnings:
An average social media consultant can earn anywhere from $50,000 to $100,000 annually. However, highly successful consultants can earn significantly more, depending on their expertise and the scale of their operations.
AI Assistance:
AI tools play a pivotal role in this field. For instance, AI-powered analytics tools can provide insights into user behaviour, this will help in determining the audience most interested in your content and create content specifically targeting them. AI-based content creation tools can also assist in crafting engaging posts, some tools such as Writesonic and Jasper can be your personal assistant in writing the best copy.
In an era where a strong social media presence is paramount for businesses, becoming a social media consultant could be a fulfilling and profitable online business venture. By staying ahead of trends and delivering valuable results, you can build a successful career in this space.
9. Dropshipping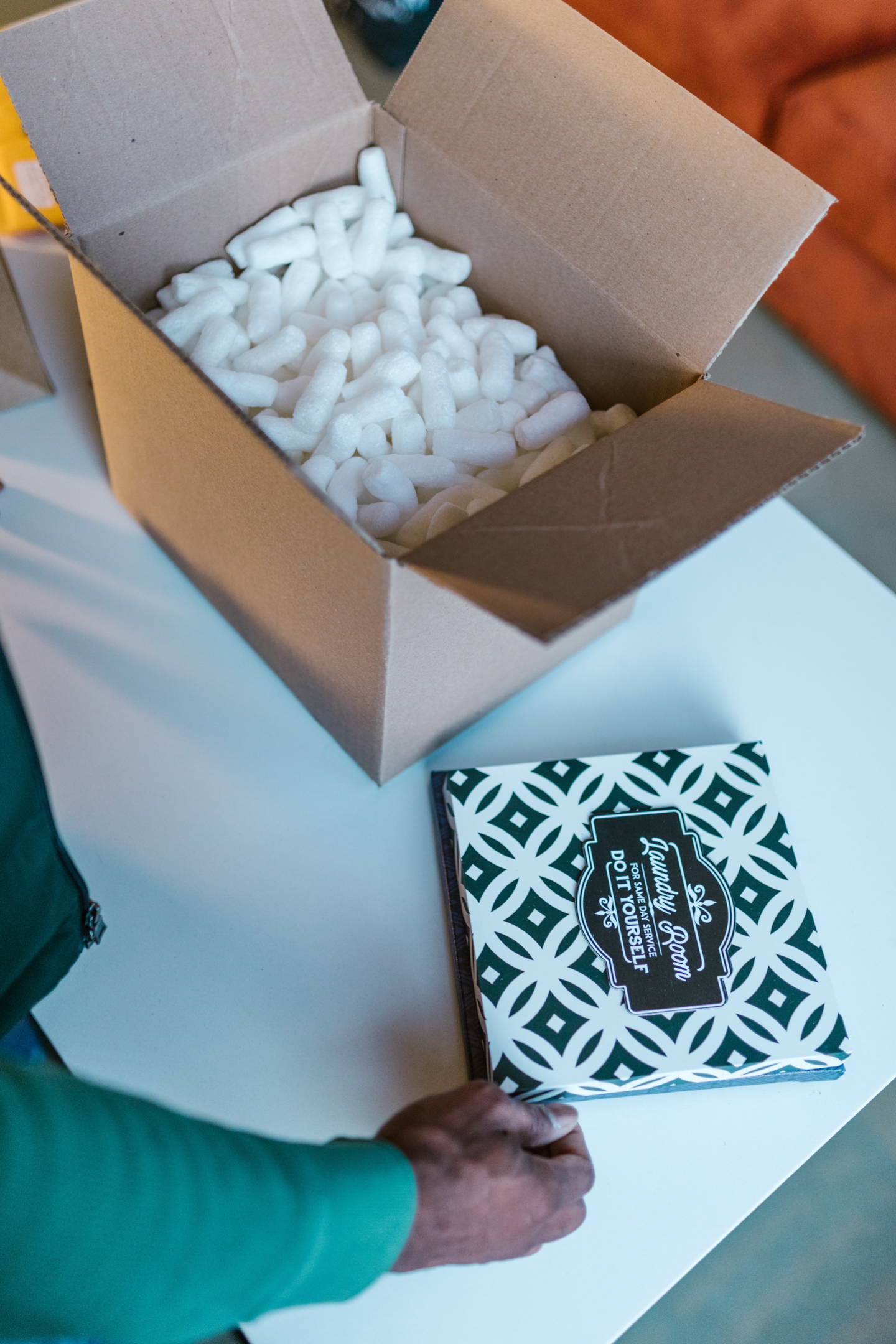 One of the major revolutions in e-commerce has been the advent of dropshipping. This is a fulfillment method where your own online store doesn't keep the products it sells in stock. Instead, when a store sells a product using the dropshipping model, it purchases the item from a third party and has it shipped directly to the customer. Thus, the seller doesn't have to handle the product directly.
Market Overview:
With the rise of online shopping, dropshipping has seen exponential growth. It's predicted to hit a whopping $1,253 billion by 2030 globally.
Costs:
E-commerce Platform: You'll need an e-commerce platform to host your online store. Shopify is one of the most popular choices for dropshipping businesses. The basic plan costs around $29 per month.
Domain Name: You will also need a domain name which could cost around $10 per year.
Advertising Costs: Since you're not manufacturing or warehousing the products, most of your budget will go to marketing. This could range from $200 to $3000 per month depending on the scale of your advertising.
Potential Earnings:
The earnings from a dropshipping business can vary greatly depending on your effort, marketing strategy, and niche. A successful dropshipping store can make from $1000 to $50,000 per month, but it takes time to reach that level of success.
AI Assistance:
In drop shipping business, as already mentioned, inventory management is not applicable. Your main focus should be marketing to reach a wider audience and customer support.
AI marketing tools help dropshipping business leverage customer data in terms of customers' past browsing history, preferences and recent purchases. Product recommendations are generated with respect to such customer indicators.
Use AI marketing tools to create content for your audience showing how the product works (AI videos). Write great content on the niche and run targeted ads based on data to truly leverage the power of AI marketing tools.
Customer service? AI-propelled chatbots handle customer inquiries round the clock, with their immediate responses never failing to impress. From answering the most frequent questions to tracking orders and aiding purchases, these chatbots promise a customer experience smoother than a silk garment.
Dropshipping offers a low-risk way for entrepreneurs to start an online business. It is not a get-rich-quick scheme and requires a well thought out niche, a reliable supplier, and effective marketing strategy to succeed. That being said, with the right plan and dedication, it could be a profitable venture.
10. Stock Photography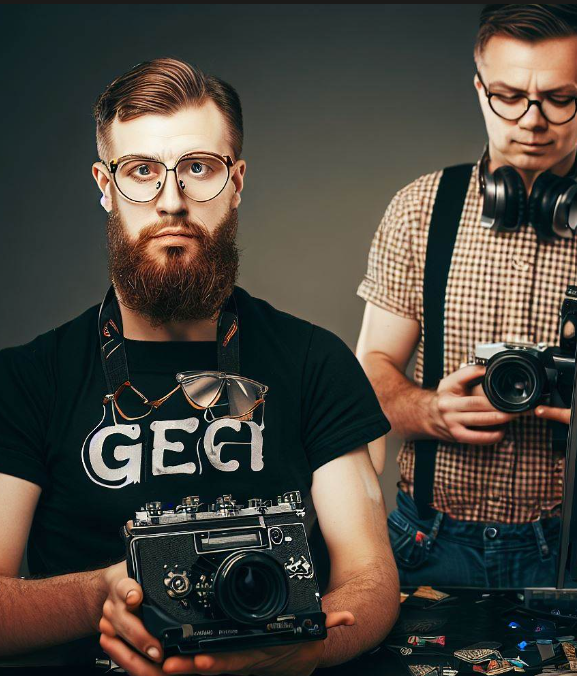 In the digital era, the demand for high-quality images has never been greater. Businesses, digital marketers, bloggers, and even news sites often turn to stock photography platforms to find images that align with their content. As a result, selling stock photos can be a rewarding venture for photographers.
Market Overview:
As per PR Newswire, the stock images and videos market is predicted to grow by USD 1.34 billion during 2021-2026.
Costs:
Photography Equipment: Depending on your current setup, you might need to invest in high-quality camera equipment. This could range from $500 to $2000 for a good DSLR or mirrorless camera, plus additional costs for lenses.
Editing Software: A subscription to an editing software like Adobe Lightroom or Photoshop would cost around $10 to $20 per month.
Internet and Computer: These are basic requirements, but also cost considerations. Most people already have these, so costs may not be additional.
Potential Earnings:
Your earnings can vary widely based on the quality of your photos, the demand in your chosen niche, and the platform you choose to sell on. On platforms like Shutterstock, you can earn between $0.25-$2.85 per image download. A popular image might be downloaded hundreds or even thousands of times.
AI Assistance:
AI tools can assist with editing and optimizing your images for stock photo websites. Tools like Luminar AI can enhance your photos with a single click using AI, saving you time and effort.
If you have a passion for photography and a talent for capturing compelling images, selling stock photos can be a rewarding side income source. However, the market is competitive, and it can take time to build up a portfolio that consistently generates income. With the right approach and consistent effort, though, it can provide a decent income. It's crucial to research and understand what kind of photos are in demand to increase your chances of success.
11. Print-on-Demand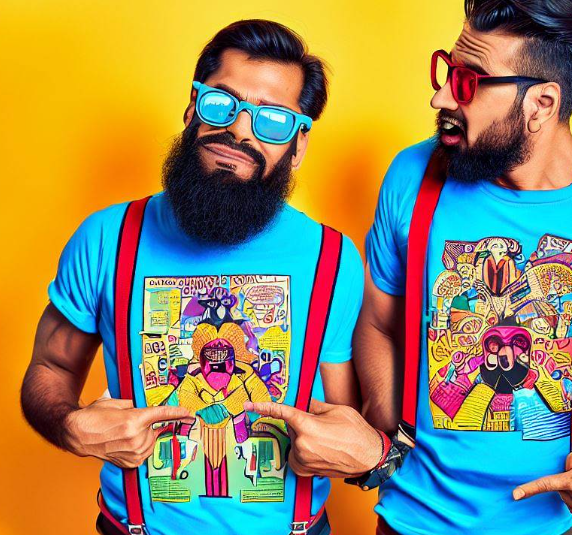 Print-on-demand is a business model that allows you to sell custom items like t-shirts, mugs, posters, and more without having to maintain an inventory. Instead, products are created as orders come in, meaning you don't have to invest in inventory up front.
Market Overview:
The global print-on-demand fulfilment services market is growing rapidly. According to Grand View Research, it's projected to reach $39.4 billion by 2030, growing at a CAGR of 26.1% from 2022 to 2030
Costs:
Website and eCommerce Setup: The cost to set up a website using platforms like shopify can start from $29 per month.
Design Software: Tools like Adobe Illustrator or Canva might be needed for creating designs. Costs vary, but a Canva Pro subscription, for example, is $12.95/month.
Advertising Costs: This can be a major expense, depending on your marketing strategy. Social media advertising can range from $200 to $1500 per month.
Potential Earnings:
Earnings from a print-on-demand business can vary widely depending on the pricing of your products, the number of sales, and your profit margin. With a good marketing strategy, it's not unusual for a successful print-on-demand store to generate several thousand dollars in revenue per month.
AI Assistance:
Artificial Intelligence has made its way into the design sphere too. AI picture generators like Dall-E and Midjourney can create unique images based on certain parameters, which can be used in your designs. The amazing part of these picture generators is that imagination has no limit and you can come up with any image or design to print by only giving a detailed description. This can save significant time and offer an endless variety of designs for your products.
Print-on-demand can be a profitable business venture. The beauty of this business activity is that it requires minimal upfront investment compared to traditional retail models. However, it does require a knack for design (or the resources if you are to hire a designer), as well as a robust marketing strategy to drive traffic to your store.
12. Selling Ebooks
Selling ebooks online can be a profitable venture for those who enjoy writing and sharing their expertise. Ebooks can cover a wide array of topics – from fiction to self-help, business, health, and more.
Market Overview:
The global ebooks market was valued at around $18.13 billion in 2020 and is expected to grow at a CAGR of 7.8% from 2021 to 2028, reaching $34.27 billion by 2028 according to Grand View Research.
Costs:
The costs for creating an e-book vary to great extent. For example. you can decide to write the e-book yourself, design the cover yourself and proof read it using an online software. In this case the direct financial costs can be quite minimal.
However, if you decide to involve a third party and outsource the design, proof reading or even Formatting your e-book for different platforms (like Kindle, Nook, etc.), this will cost you between a few $100 to a few thousands.
Potential Earnings:
Earnings vary based on the price of the book, the platform used for sales, and the number of sales. A popular platform like Amazon Kindle Direct Publishing pays up to 70% royalties on sales. If you price your book at $5 and sell 500 copies a month, you could earn $1,750/month.
AI Assistance:
For creating an E-book, you'll need three main AI tools:
A great AI content writer to catapult your creativity and productivity whenever you have writer's block.
Proof reading tool that will double check your writing.
An AI-powered design tools like Canva can help with cover design and images throughout the whole book
Selling ebooks can be an incredibly lucrative business model for those who enjoy writing. It's a business that can be started with low upfront costs, and thanks to platforms like Amazon KDP, reaching readers worldwide has never been easier. The key to success lies in writing a quality book that provides value, along with effective marketing and a solid keyword strategy for discoverability.
Conclusion: Low-Cost High-Profit Business Ideas
The 12 low-cost, high-profit business ideas listed above present numerous opportunities for aspiring entrepreneurs. From starting a blog or YouTube channel to offering virtual assistance or selling ebooks, these business ideas cover a wide array of interests and skillsets. Each one presents its own challenges and rewards, but with persistence, creativity, and strategic planning, they can provide significant income streams.
In today's digital age, AI-powered tools and software can significantly streamline the process of starting and running these businesses. From content creation to marketing, design, and analytics, leveraging these AI tools saves time, improves accuracy, and optimizes your business operations.
Remember that behind every successful business there is a clear course of action. Consider an area of interest, carry out your research, and build your high-profit, low-cost business today!