As a small entrepreneur you do not have to break your bank to get started with AI marketing tools. Our Geeksters have done the work for you to identify the best AI tools that are available for free. Although, these products are limited in scope and functionality when compared to paid services, they are just what you need to explore and work on an AI digital marketing strategy for your startup. In this article, we will also share price ranges that vary from a few dollars up to thousands of dollars a month.
If you have a business, it is highly probable that you have a website to promote and to do so you require the following:
1. Write great content for prospective clients.
2. Create videos to showcase your products or teach potential clients on the subject.
3. Include infographics and images which can help your audience understand further.
4. Research tools that assist you to find the right audience and create demanded content.
Some of the free AI tools listed below are completely free to use or have a free plan which allows you to work with the tool up to a certain extent. As a small business you might not yet be focusing on creating long form content to write blog posts. In this case, free versions of the covered AI tools should suffice. However, as your business grows, and you create more content, we promise you that you will get hooked on the value added provided by these tools and be more than willing to pay the monthly fee.
Best Free AI Research Tools
AI research tools in marketing are software programs that utilize an advanced ai language model and machine learning algorithms to analyze and extract insights from large data sets.
This tool has been around for a while and has been acquired by the marketing guru – Neil Patel. By utilizing this platform, team members can conduct daily keyword searches, compare data suggestions, and monitor public sentiment, all on a centralized platform.
Answer The Public provides content marketing teams with a range of tools to generate fresh content ideas based on emerging trends, seasonal patterns, and relevant industry topics. It empowers content marketers and SEO specialists in finding the right topic including long tail keywords for their next big project, thereby ensuring that their content resonates with their target audience, boosting their online visibility
Google Ads Keyword Planner is a free AI tool that helps businesses with their keyword research by providing relevant keyword ideas, search volume, and estimated cost-per-click data. This tool allows businesses to generate high-quality keywords that match their advertising goals and budget. It is an indispensable tool for any business that wants to improve their search engine optimization (SEO) and paid advertising strategies.
The Google Ads Keyword Planner is available on any google ads account which is user-friendly and intuitive, making it easy for businesses of all sizes and levels of expertise to use. With the wealth of data provided by this tool, businesses can make informed decisions about their advertising campaigns, maximize their return on investment, and reach their target audience more effectively.
Market Muse is a tool that can help you with keyword research, competitor analysis, and topic suggestions for creating better content. Its use of machine learning and artificial intelligence allows for more accurate analysis and briefs. It is recommended for any brands or SEO writers who want to base their content marketing strategy on data rather than intuition. The tool has two main types of features: Inventory, tracking and reporting your website's content, and an Applications tool for research and planning of content creation.
The free version plan of Market Muse allows up to 10 queries a month which can be used both for fresh or already existent content.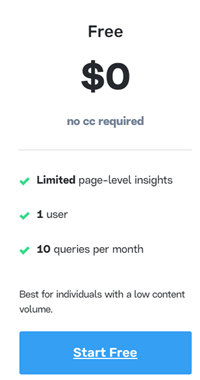 Best Free AI Writing Software Tools
As they say, content is king and you need a lot of good quality content published on your website to build topical authorities. That is where AI writing tools come into play, helping you achieve a high level of efficiency and effectiveness without any need to employ expensive content writers.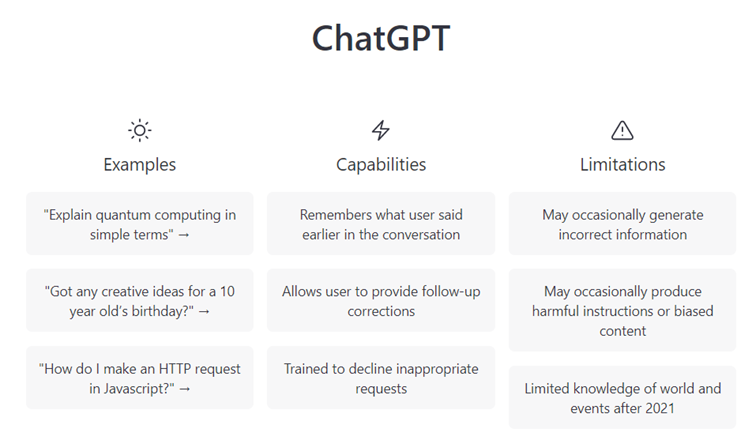 Unless you've been living in a cave for the last few months, you must have heard of Chat GPT, an AI tool that utilizes natural language processing for answering any of your queries or problems. However, the same tool could easily be used to create content as well. Chat GPT can be used as a writing tool for your blog post in several ways. One of the most common ways is to use it as a writing assistant to help with tasks such as brainstorming, outlining, and drafting.
As part of your process to create blog posts, you can provide Chat GPT with a topic or a prompt, and it will generate ideas and suggestions to help you develop your writing. Additionally, you can use Chat GPT as an AI writing assistant that helps refine your writing by asking it to review your work and make suggestions for improvement.
Chat GPT can also be used as a research tool to help gather information and sources for your writing. Chat GPT 3.5 is completely free to use and you can create as much content as you want. With the launch of GPT 4 and better AI capabilities, it will be tenfold easier to create great content. However, at this stage the latest version of chat GPT 4 is offered for a price.
If you already have an existing business, we've compiled a list of 10 ways on how you can make use of Chat GPT to boost your productivity.

Writesonic is a highly sought-after AI text generator that offers an impressive array of valuable features at an affordable price point.
What sets Writesonic apart from other ai writers in its class is its unique ability to differentiate the quality of generated content into Economy, Average, Good, and Premium categories. This feature allows users to generate up to 10 times more content using Economy quality, while also providing the flexibility to switch between different quality levels as needed.
In addition to its exceptional writing capabilities, Writesonic boasts Chatsonic, an innovative conversational AI that incorporates the latest Google data and can adopt a wide range of personalities. This feature sets Writesonic apart from many other comparable tools on the market today.
The free version of Writesonic, allows you to write up to 10,000 word for free monthly!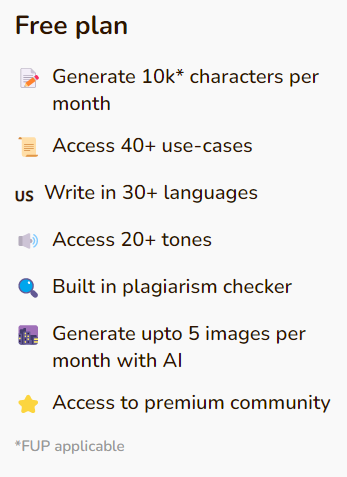 Rytr utilizes GPT3 technology to automate content writing, with a comprehensive understanding of language models. This ai copywriting tool can predict words from online databases and create plagiarism-free articles in your preferred style with a single click. The Rytr AI writing tool offers over 30 use cases and templates to choose from, including emails, Facebook ads, copywriting formulas such as AIDA and PAS, product descriptions, blog article ideas, and blog outlines.
Additionally, you can choose from over 20 tone options for your unique content. To use the tool, simply select a use case or template, enter some input for context, and let Rytr take over. You can also provide your own sentences for guidance or use the "expand," "shorten," "rephrase," "append," and "write operation" functions to edit highlighted text. The generated content can be edited and formatted as per your requirements.
On the downside, the free plan limits content generation to 10,000 characters per month, which roughly translates to 2,000 to 4,000 words per month.
Docsie is a veritable game-changer in the realm of documentation platforms. Its sleek, intuitive interface and potent editing arsenal are just the tip of the iceberg. Docsie's state-of-the-art AI functionalities add to its value, creating a platform defined by collaborative efficiency, productivity, and excellence in user experiences.
Its Ghost Translator proves instrumental in transcending language barriers, empowering businesses to truly 'go global.' This allows small businesses to demolish linguistic obstacles with the grace of a digitally created phantom.
Docsie accommodates a business's individual branding in its documentation, appealing to those who place great importance on their brand image. Its 'free forever' plan, despite some limitations, offers an array of features for those considering a cost-free alternative.
Nowadays, video content has become an essential part of social media marketing. However, creating high-quality video clips can be a time-consuming and challenging process. Fortunately, AI free tools for video editing are increasingly being used by video editors to make the video editing process more efficient and quicker. These tools can help automate some of the more tedious and time-consuming tasks involved in video editing, such as sorting through footage and applying effects and filters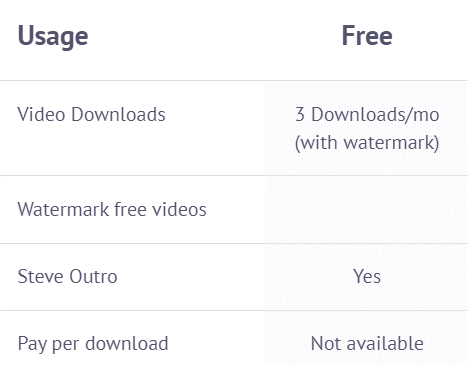 Steve AI is an automated tool that allows you to generate Live Action and Animation videos from text with ease. It handles editing, publishing, and scripting processes for you, freeing up your time to focus on your creative work. With Steve AI, there's no need for extensive video editing skills to produce compelling videos. Simply provide a script and let the AI select the best assets to create a captivating video.
The free version of Steve AI allows you to download up to 3 watermarked videos.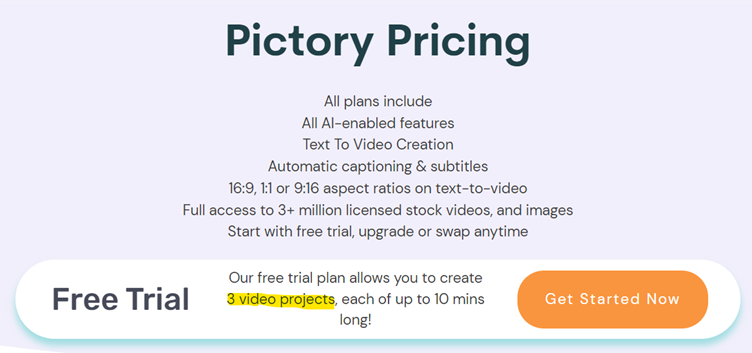 Pictory is a cloud-based video creation and editing tool that provides users with the option to use preloaded copyright-free assets such as photos, videos, and robot voice, as well as the ability to use their own assets including photos, videos, and voiceovers.
The platform also allows for the use of their music or the user's own music. Pictory offers a simple and user-friendly interface that enables the creation of professional-looking videos from text without the need for technical expertise. It's worth noting that the service is fully online and doesn't require any software downloads.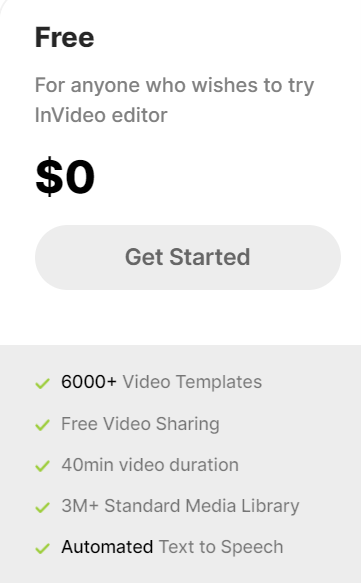 InVideo is a user-friendly video editing platform that offers various features to help users create professional-looking videos in minutes. With AI-powered tools such as text, facial, and voice recognition, users can personalize their videos easily. InVideo also provides access to a premium media library, saving users time and effort. By using InVideo, users can create videos for social media platforms, including their company's logo and brand features, boosting their marketing strategies. InVideo offers 24/7 support through live chat and step-by-step video tutorials. Users can also join their Facebook community and access a Udemy course directly on the website.
Invideo comes for free, at a price. Generated content includes Invideo's watermarks. To remove the watermark, you can pay $15/month when paid annually or $30/month when paid monthly.
AI Free Art Generator
AI art generator/image generator uses text prompts to produce images within seconds. Whether you need original images for your business, or just want to have fun getting creative, we have the best Free AI image generator picks for you.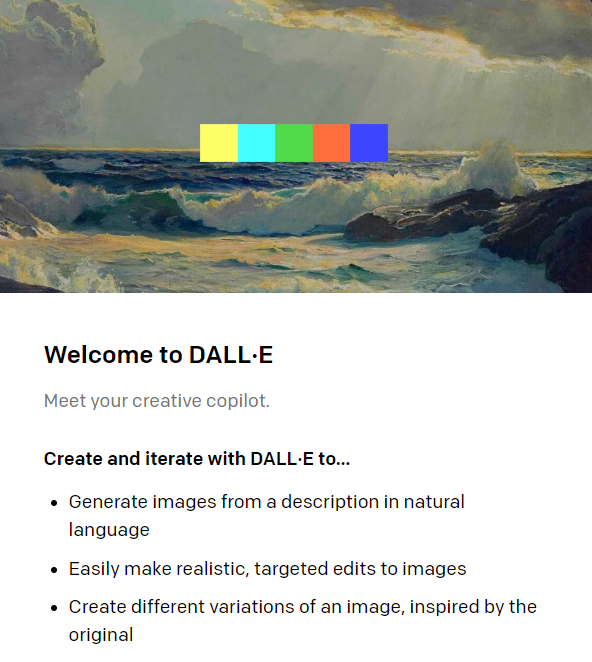 DALL-E is an impressive creation by OpenAI, specifically designed to generate images with unparalleled efficiency when compared to other AI-art models. With its recent release to the public, DALL-E has become a fast and powerful tool for ai generated art, eliminating the need for expert assistance. Not happy with the results? You can tweak it a little and try again.
You will receive 15 free credits to use on any of DALL-E's image generation tools every rolling month. However, credits will expire at the end of each month, so it's best to use them before they are lost.
On the other hand, any credits you purchase are cumulative and offer exceptional value for money. For instance, for just $15, you can acquire 115 credits, which should suffice if you exhaust your free credits.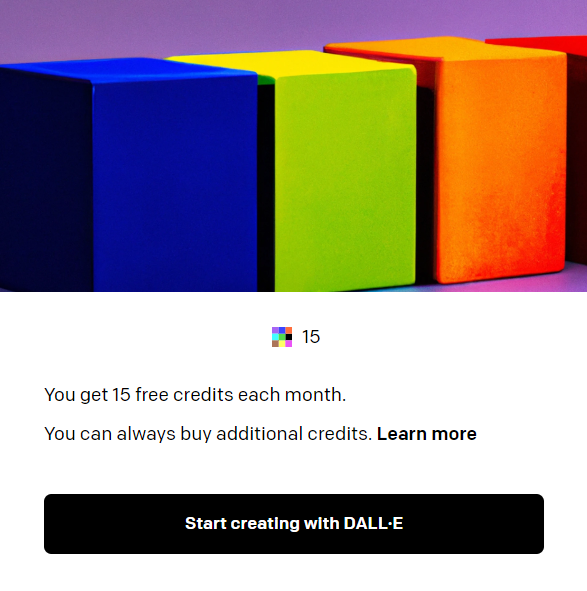 Bonus: Here are two other FREE AI Tools identified by our Geeksters.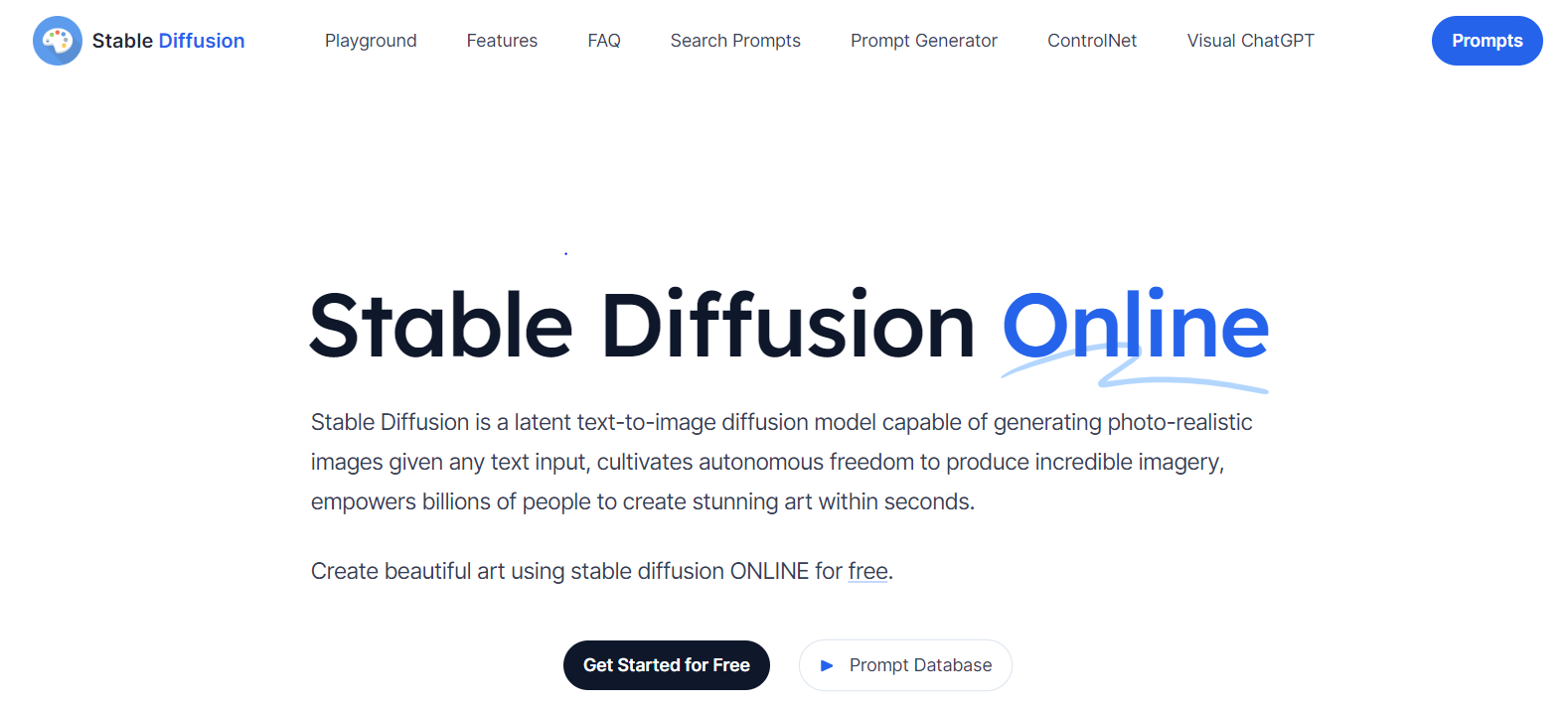 Stable Diffusion is a cutting-edge AI technology that enables the conversion of text to images with remarkable precision. Unlike other image tools like Jasper Art or NightCafe, Stable Diffusion utilizes an AI image algorithm to achieve unparalleled results.
One of the great advantages of using Stable Diffusion is that it's completely free of charge, and it can produce stunning images of exceptional quality. However, since it's a technology rather than a standalone tool, it requires either finding a website that provides Stable Diffusion for free or setting it up locally yourself (advanced technical skills are necessary).
Stable Diffusion comes in two main versions, namely Stable Diffusion text-to-image and Stable Diffusion image-to-image. The former generates images from text, while the latter converts images into AI-generated artwork. Please take the time to carefully review the documentation to get the most out of this powerful technology.
If you use the demo versions, expect it to take anywhere between 1 and 15 minutes to generate the images.

NightCafe has quickly become a top choice among AI art generators, boasting a plethora of advanced algorithms and unique art-generation features that set it apart from the competition. Much like Stable diffusion and other similar tools, NightCafe is incredibly user-friendly, making it accessible to anyone, regardless of their technical expertise.
Try NightCafe for free, without the need for sign-ups or credit card information. Simply navigate to their website, input a text prompt based on your creative vision, and wait for a maximum of 30 seconds to witness the masterpiece created by this impressive tool.
NightCafe has a credit system for making digital art. The more credits you have, the more images you can generate. You can earn credits by taking part in the community. Also, it's possible to purchase credits. NightCafe Creator is free to use. When you sign up with NightCafe, you are given five free credits to create art on the platform, where you can create amazing art with as little as one credit. In addition, you are allocated five more free additional credits at midnight (UTC time) every day, .
Conclusion
Our Geeksters have done a great job in identifying a variety of free AI tools available for marketers that can help streamline content creation processes and increase efficiency. While some tools are free forever, others have free plans with limitations. Regardless, all of these tools are great resources to help get you started in the exciting world of AI marketing. Before choosing the right AI tool for your needs, it is important to have a clear strategy in place, including the amount and type of content you plan to create on a monthly basis. With the right strategy in place, you can then confidently begin your AI journey and start reaping the benefits of these powerful tools.
Also check out these 7 free AI Chrome extensions which will 10x your productivity